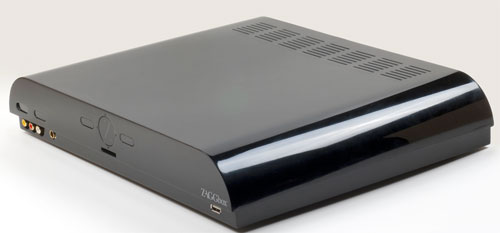 I mentioned the Zaggbox media player back in late October 2009. At the time we didn't have many details on the machine other than it was going to debut at CES 2010 and would be about $1000. Zagg has gone official now with the device and is giving up the goods.
The ZAGGbox is packed with connectivity for connecting to local TVs. It is also designed to stream media to smartphones via UPnP, video Podcasting or a built-in web server. The device will launch along with an iPhone app as well for streaming content.
It will read and transcode any video codec into two formats at once. One format is for TV and the other is for mobile viewing. The good news is that the device is also being offered for less than we expected. Pre-orders are being accepted at $799.
media player, Zagg