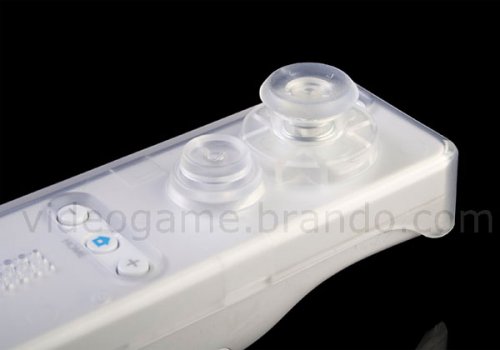 The Wii Classic controller is arriving in April, but if you don't want to wait for it, you may want to check this out. Just slide the $7 Magic Stick cover on your Wiimote and you have an analog stick.
It isn't pretty but it'll turn your Wii-mote into a joystick. It should make gameplay more comfortable. It also makes the "A", "1″ and "2″ buttons slightly larger, which should come in handy.

And that's how you turn a Wii-mote into a joystick.
analog stick, controller, cover, d-pad, Magic Stick, Nintendo, Wii