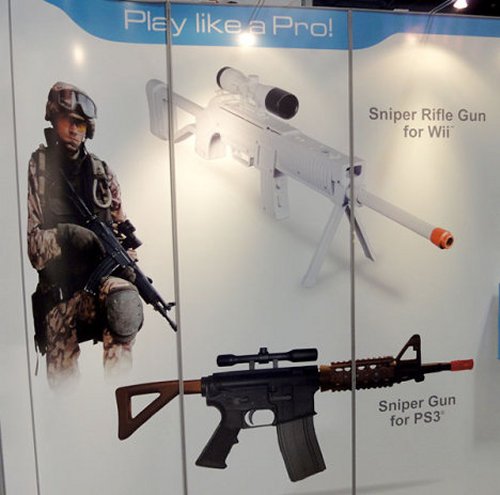 If the standard guns are not hardcore enough for your Nintendo Wii or Sony PS3 gaming experience, try one of these sniper guns from CTA Digital. Recently shown off at CES, these weapons will give you a more realistic feel while in your game.
The PS3 model looks like an AK-47, while the Wii model just looks like what it is, crap plastic. The Wii version uses a Wiimote and Wii Motion Plus attachment, while the PS3 version uses its own built-in joystick, D-pad, and works on it's own.

No idea when the PS3 gun will be available, but the Wii gun is available for pre-order on Amazon for $39.99, and should ship on the 20th of this month.
Controllers, Nintendo, PS3, Sniper Gun, Sony, Wii