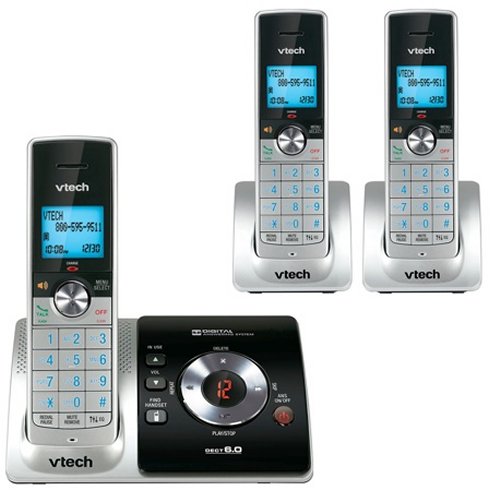 Landline phones may be squaresville man, but VTech is still making them at least interesting. You have to give them that. The new LS6325 is the first DECT 6.0 push-to-talk cordless phone on the market. Hurray!
So feel free to go all walkie-talkie from up to 1,500 feet away if you like. A three-handset pack will cost $80 and the four-pack will be $90. They launch in April if you are feeling the urge to upgrade your landline.

Anyone want this or are you too busy on your iPhone?
DECT 6.0, landline, phone, VTech, walkie-talkie