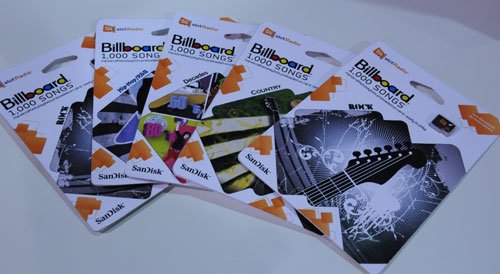 This is interesting news. Verizon just announced that they will be offering slotRadio+ microSD memory cards (which already come preloaded with music) for most BlackBerrys. We've seen the cards before. They are not new. They were introduced by SanDisk last year and can hold 1,000 songs from various artists on the Billboard charts.
First you'll need to download and install an application on your BlackBery that will let you connect to Verizon's V CAST Music service, for it to work. Each of the cards will retail for $50 if you like the skip button enough to get one.

They ship tomorrow and are compatible with Curve, Pearl, Pearl Flip, Storm, Storm2 and Tour models.
BlackBerry, Curve, slotRadio, Storm, storm2, tour, Verizon