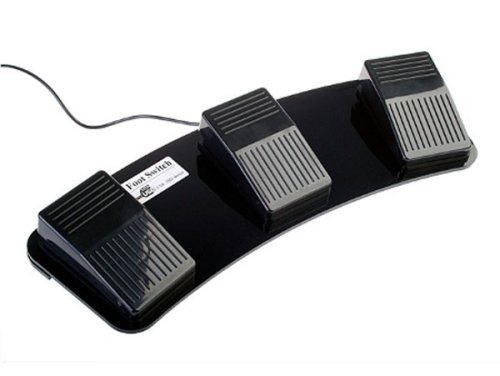 If you're looking for a new way to control your devices, then check this out. It takes a page out of your grandmother's sewing book and lets you control things with a foot switch. The triple USB foot switch allows you to control your peripherals using foot pedals.
Is it faster than a keyboard shortcut? I doubt it. But maybe you feel like you need to put on the gas and go all vroom vroom on your peripherals. Each pedal can be pre-programmed with unique keys or multiple keys with the included software.

You can also add more pedals if you need them.
Foot Switch, pedal, Peripherals, switch, Triple, Triple USB Foot Switch, USB