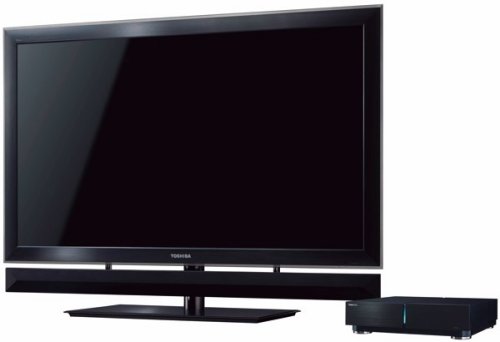 Toshiba's ZX900 Cell TV claims to have 143 times the processing power over existing televisions. That processing allows for Toshiba's Resolution+ upscaling, a 480Hz frame rate and some home media server capabilities. Net TV applications include Netflix, VUDU, CinemaNow and Pandora, along with 802.11n WiFi and 1TB of HDD for streaming and storage.
It also boasts video phone capability, but it's we aren't sure if it has a built-in webcam or if you bring your own USB. The Japanese version has eight tuners, but that has been removed from this US version. These displays use KIRA2 LED-backlit displays with 512 zones of localized dimming, as well as built-in Wireless HD.
Both will be available "later this year" for an unknown large price.
55-inch, 65-inch, cell, Toshiba, tv, ZX900 Series