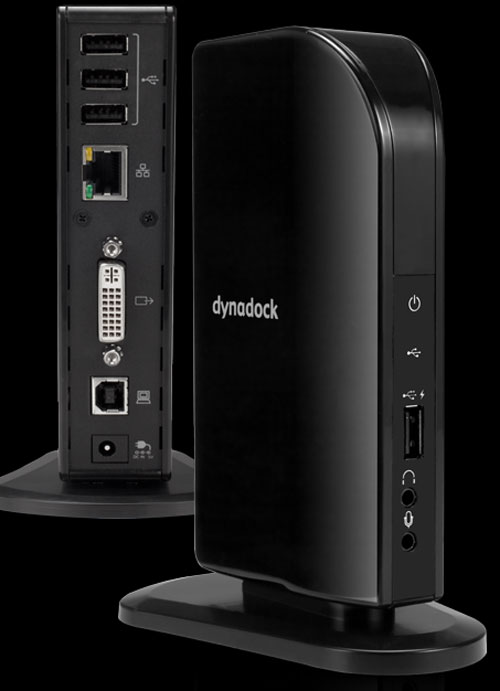 I am not a big fan of working exclusively from a notebook. The problem is that my desktop machine is more powerful than 99% of the notebooks out there and I want to use my 30-inch display not a smaller 15.6-inch screen of the average notebook.
If you like to work from a notebook, but get tired of unhooking all the peripherals attached to it when you move around, Toshiba has a new universal notebook dock for you called the dynadock V. The dock has four USB ports along with 3.5mm jacks for headphones and a mic.
The integrated GPU supports resolutions up to 1920 x 1080 and allows the connection of the LCD, keyboard, mouse, and other gear to your notebook with a single USB plug. The dynadock V will be available in February for $119.99.
Laptop dock, Toshiba