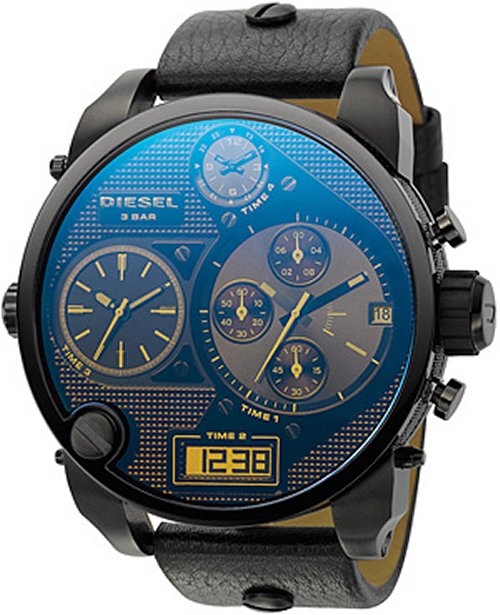 Are you a world traveler who never has any idea what time it is where you happen to be? Well, here's a watch that can help, from Diesel.
The Time Zone Watch is futuristic as well as convenient. Those multiple dials will let you see up to four different simultaneous time zones. The digital clock at the bottom is there just in case you can't read analog. We love the blue/black/yellow color.

$300 gets you the Time-knowledge you need right on your wrist.
diesel, Time Zone, watch, world