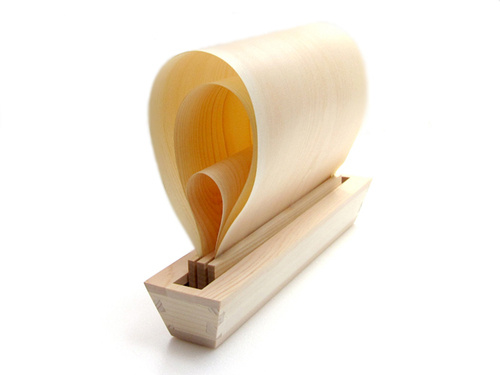 Is it cold and dry where you live? You may want to consider this humidifier. This model from Japan looks nothing like the usual humidifiers we see around here. It has an elegant charm to it for sure.
The Mast Humidifier is carved out of Japanese Cypress and absorbs water from the hull, diffusing it through the air with the natural lemony-scent of the wood. Its even rot resistant and requires no electricity. Be moist while making a stylish and artistic statement.

You have to love that design.
Humidifier, japanese, Mast, wood, Wooden