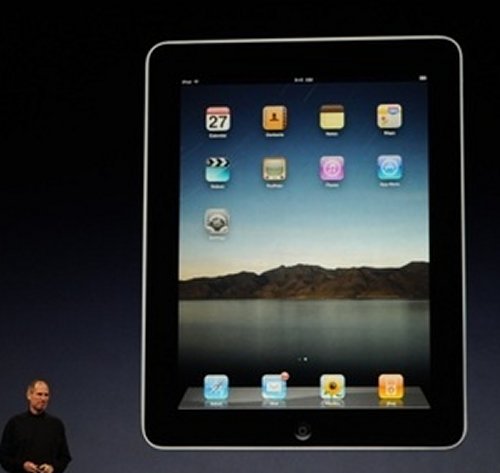 Now it's official and the name of Apple's mystery tablet is indeed the iPad. Steve Jobs calls the device "very thin". You can change the homescreen to whatever you want and of course you can browse the web with it. The device has new drop down menus in the mail interface and a large onscreen QWERTY.
Yes, the interface looks just like a huge iPhone. Some other features include the iTunes store built right in as well as YouTube, and YouTube in HD. The scrolling looks super smooth. Jobs casually browsed several sites to demo the device and then demoed email. If you want to send a message, you just hit compose and the keyboard pops up. The typing looks very responsive.

Looking at photos, you can look at everything as a list of photos and can tap on them, using gestures just like on the iPhone. This is still developing so we will have more info.
Apple, iPad, Steve Jobs, tablet