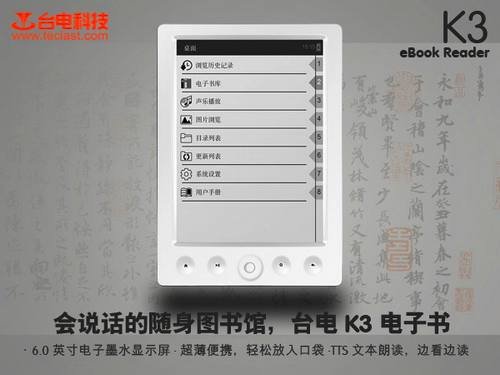 Too many e-readers. Do people really love them or are OEMs just all going crazy? Anyhow, Teclast, the portable media player guys, have now entered this crowded market with the K3. It supports the usual document formats and packs a 6-inch E Ink display, an MP3 / MP4 player and text-to-speech either in English or Chinese.
They call it a "Talking Portable Library", but we are guessing that the voice leaves something to be desired. Call it a hunch.

They don't typically have great voices ya know.
K3, MP3, MP4, pmp, Talking Portable Library, Teclast, voice