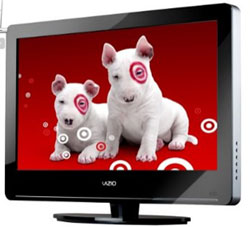 Everybody needs at least one geek friend. After all, who else are you going to call if your computer won't work or you need your new TV setup? If you lack a geek friend, you will need to break down and pay someone that works for actual money rather than beer and pizza.
Target has announced a new TV delivery and install service perfect for those without a geek in their friends list. The service will deliver, setup, and train you how to use a HDTV starting at $99. If you want that new TV mounted to the wall it starts at $199.
If you need that old CRT TV carried out of your house and recycled Target's partner Zip Express Install will do that too for $50. Other setup services include game consoles for $99 and home network set up for $99.
HDTV, Target