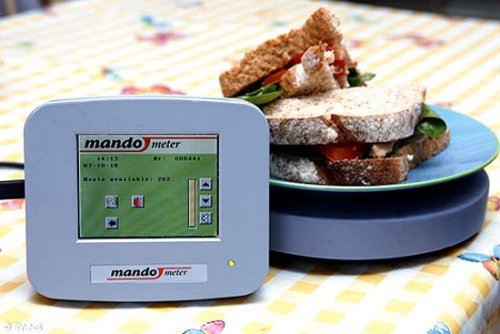 When you were a kid, your mother would tell you to slow down when you were eating too fast. Thankfully, as an adult you no longer have to put up with that. Let me introduce you to your mother, the plate. A plate that will nag you and tell you to slow down.
It's called a Mandometer and it weighs the food on your plate, and times you, even verbally reprimanding you when you eat too quickly. A study claims that the Mandometer reduced the Body Mass Index (BMI) of test subjects by 2.1% over 18 months.

The idea is to teach you how to eat and how not to eat like a pig.
eat, Mandometer, Plate, slow down, talking