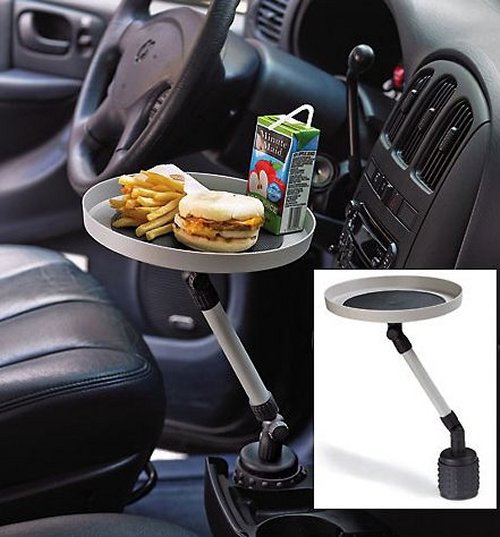 Tired of having your food fly everywhere after you make a sudden turn? Worry no more. You are a large human mammal who needs to eat at all times, even when behind the wheel of a two ton killing machine. Thankfully some comapnies understand this and even encourage your gluttony with new products.
The Swivel Car Tray parks in your cupholder and allows you to shovel food from it's built in tray to your hungry Jabba mouth while you roam the commuter wastelands looking for your next caloric adventure.

Maybe they will come out with a hands free version that actually feeds your face.
car, fast food, food, portable, Swivel Car Tray, tray