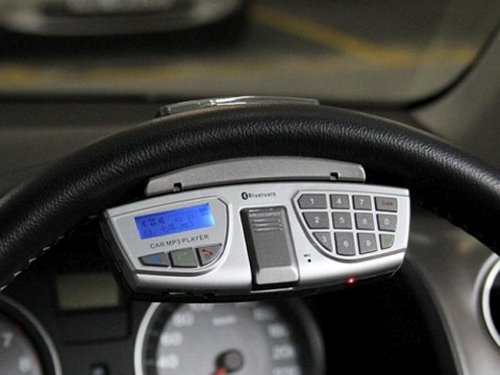 This isn't the first Bluetooth Steering wheel attachment that we've seen, but the Steering Wheel Bluetooth MP3/FM Car Kit is a good idea to keep your hands free, thus keeping you a tad safer.
The device features Bluetooth, wireless audio, and functions just like a wireless headset. It even plays MP3s and can broadcast them to your car's speakers using its FM transmitter.

There's also a detachable Bluetooth headpiece, a microSD card slot, rechargeable battery, and a built-in phone book good for 600 numbers. Only $48.
Bluetooth, car, fm, kit, MP3, steering wheel