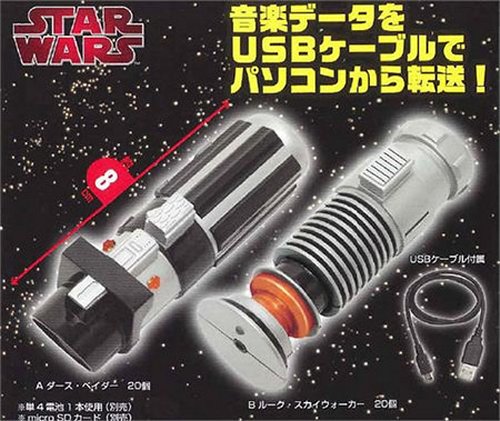 We all know by now that lightsabers make noises, fake noises from the mouths of nerds as they pretend to slice through enemies. Well, here's a real lightsaber hilt that makes real noise. It plays your favorite music, which is probably from one of the movie's soundtracks.
It's available in two different versions and measures 3.14 inches. They also feature microSD card slots, but no display sadly. They will simply playback music directly from a card. The Star Wars Lightsaber MP3 Player is available for just under $24.

May the force be with you.
lightsaber, MP3 player, Star Wars