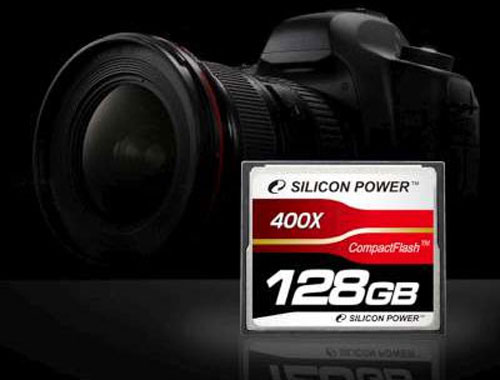 When I was shopping for my DSRL camera, I shied away from those that needed a CF card for storage. The CF card is faster and you can get them in very high capacities, but they cost more than comparable SD card. Not to mention I have a hoard of SD cards already.
If you are the CF type, Silicon Power has unveiled the world's first 128GB 400x CompactFlash card. The card can write at up to 90MB/sec. It supports PIO Mode-6 and Multi-word DMA 4 transfer modes.
The card also supports ECC and uses Wear Leveling Technology for longer life. The CF card is RoHS compliant and weighs about 12g. Exactly when the CF card will ship and how much it will cost are unknown.
CF Card, Silicon Power