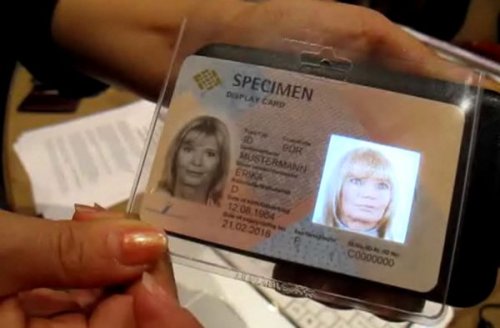 You've seen it in all kinds of sci-fi flicks. The identification card with the moving animated head. Samsung Mobile Display has made it a reality with the Specimen Display Card Prototype.
It looks like a standard ID card until it comes into range of an ISO 14443 RFID card reader. That's when the magic happens and the OLED display comes to life, showing a 360 degree closeup of the card holder's head.

That should make it harder to change your identity. And easier to spot those who try.
animates, head, identity card, OLED, rfid, Samsung