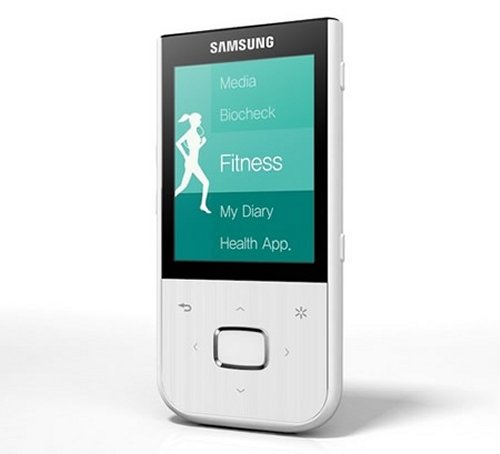 Samsung's MyFit is a player for those who enjoy working out and keeping fit. The device has 8GB of space, the usual video codec support, an FM radio and it's equipped with an accelerometer and a tracking system that tells you how many calories you've burned.
You can also record your caloric consumption per meal though a fitness manager application. Need to know when to drink water? It will tell you. It also has a function that will yell at you when you're smoking.

It sounds a lot like my mother. No thanks. No pricing just yet.
drink water, exercise, MyFit, pmp, Samsung, smoking