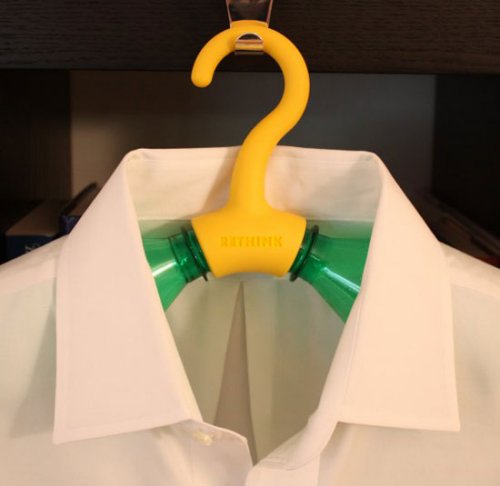 In the quest to eliminate waste, or at least stop some waste from hitting landfills, humans have created some interesting designs in the last 2 years. This is the latest. The Rethink, a hanger that's not a hanger until you ttach two plastic bottles.
It's from designer Xuan Yu and it's just a hook with two holes that hold empty bottles. Just pick from all the empty bottles you've been hoarding and screw them into the holes. Now you have yourself a hanger. One that isn't as flat as a normal hanger and won't let you hang as many garments in your closet, but at least you are being green right?

This is an expensive hook at $8 each, but being green ain't easy.
bottles, Hang, Hanger, plastic, Rethink