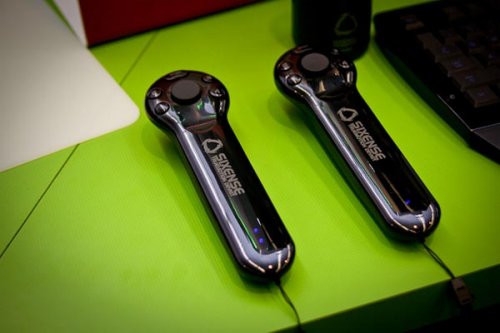 Razer has a new motion gaming controller for PCs, which obviously works similar to the Wiimote. The device is called the Razer Sixense Motion Gaming Controller.
It's designed to let gamers control a wide range of functions on the PC, like moving around and controlling weapons, but most importantly the company claims that it will be extremely accurate down to the nearest millimeter. Two controllers are used to perform various functions in the game. Much like the Wiimote/nunchuk combo.

Razer expects to release the PC motion gaming controller later this year, but so far there's nothing on pricing.
controller, Motion Gaming, pc, Razer, Sixense