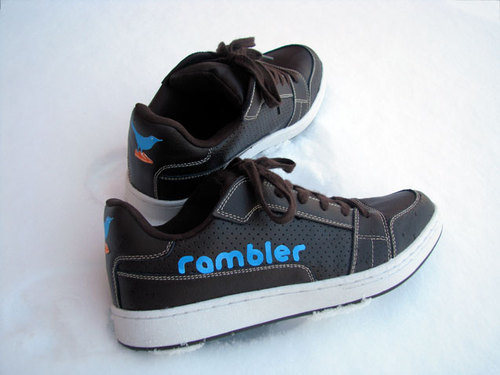 Twitter has taken over the world. There's no denying it. It's everywhere. Built into everything. Your mother does it. Your grandmother just learned how to do it. And now, its in shoes, as long as your shoes are these Ramblers. These custom shoes tweet with every step you take.
Yes, it's useless but that's the whole idea. I guess it's a commentary on Twitter, or how you should get out more or something. Whatever. Shoes that tweet are okay with us as long as people don't go retweeting every step.

That's just overkill.
Rambler, shoes, sneakers, tweet, twitter