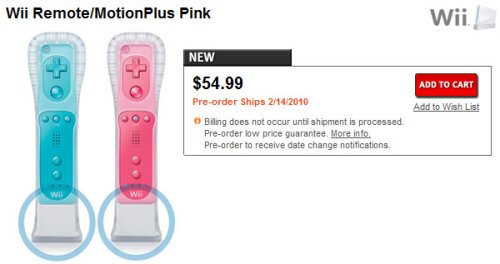 We told you about these pink and blue wiimotes back in December. Nintendo is finally ready to release them while cashing in on the latest holiday.
There's one for boys and one for girls. Throw in some chocolate and you have a nice nerd gift. These wiimotes will cost you $54.99, which is on par with the regular MotionPlus bundle. You can pre-order now and they ship on Feb. 14th.

They may not be the best colors, but at least you have more to choose from.
Blue, controller, Nintendo, pink, valentines day, Wii, Wii-mote, Wiimote, Wiimotes