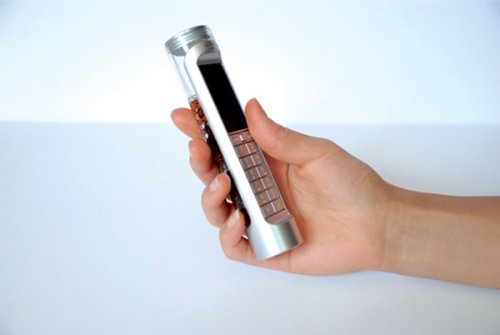 It's hard enough keeping our gadgets charged with electricity, but now they are stealing our Coke and will soon leave us thirsty. Chinese designer Daizi Zheng has a cylindrical Nokia straight from the future that drinks Coca-Cola to stay juiced.
All you do is unscrew the top and pour the coke in. According to Daizi a single can of Coke could last longer than a lithium ion battery by three or four times. Though I'm not sure it helps the environment any. I recently heard somewhere that a single liter of coke takes something like 800 gallons of water to produce.

Anyway we need that coke for us.
Coke, concept, phone, powered, soda