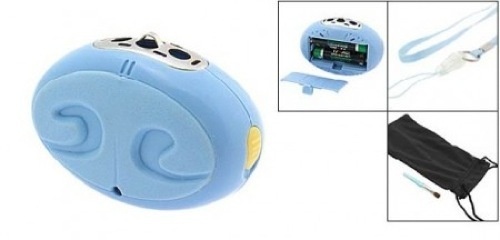 Have you had it with Fido's stink? Need some relief? Are you a sucker? Well, the Pet Collar Air Purifier can help. It takes that filthy air around your animal, sucks it up, and spits out clean air.
The purifier will save you and your pet from allergens, dander and smoke and also coats your dog, cat or whatever with spray from a scent dispenser that will relax them. And do god knows what else. It can't be good.

Basically, you're turning your pet into a walking air freshener. Only $17.20. Any health problems are just a bonus.
air freshener, Air Purifier, animal, collar, pet