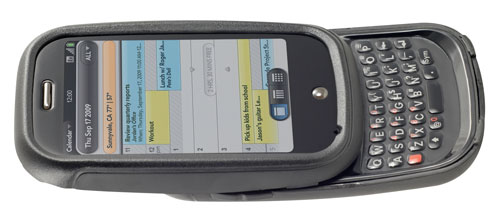 One of the issues that users of slider phones like the Palm Pre run into is finding a case that offers good protection and still lets the phone slide open for use. OtterBox offers all sorts of cases for different mobile devices and the company has announced a new case for the Pre.
The case is called the Tandem and is a two-piece case that attaches to the front and back section of the phone. The case offers protection from drops and still allows the Pre to slide open and closed. The case also has an over molding that protects the edges of the device.
The volume and power keys are covered by a thin silicone layer and all ports and other buttons are usable with the case installed. The case comes in black only and adds about 0.78 ounce to the weight of the phone.
Otterbox, palm pre