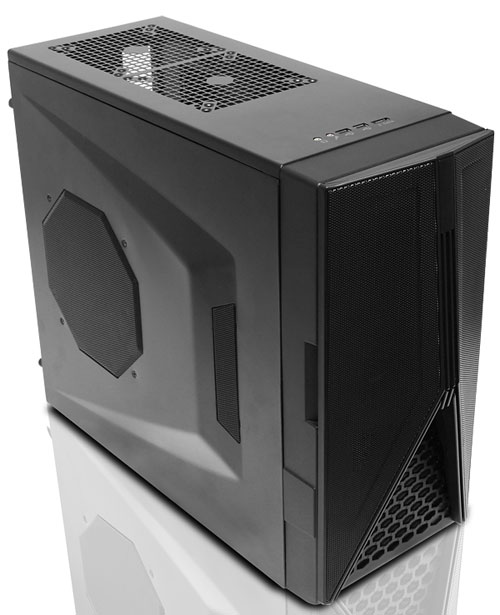 You can put all the newest hardware available inside your PC, but if you put it in a junky looking case, no one will think it's cool. Gamers and enthusiasts want a cool case, but they don't want to spend so much on the case that they have to skimp on hardware.
NZXT has announced a new case that should be reasonably priced called the Hades. The chassis is good looking and is designed to offer nine 5.25″ drive bays. If you don't need that many 5.25″ bays four of them can be converted to 3.5″ drive bays.
The case is set up for liquid cooling with a radiator mount and pre-cut holes for tubing. The case ships with fans pre-installed and has enough room for 300mm long video cards. That means that huge cards like the ATI HD 5970 will fit with no problems.
nzxt, PC Case