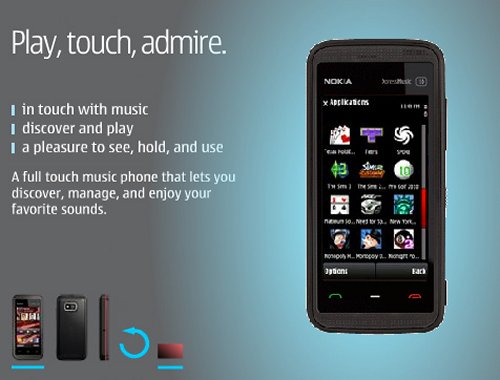 Nokia's 5530 XpressMusic Games Edition is now available in the US and should help you in your batle against boredom. The device is known as Nokia's most affordable touchscreen phone and the handset comes with a total of 20 games from developers like EA Mobile and Gameloft.
The Nokia 5530 XpressMusic Games Edition features a 3.2-megapixel AF camera, Bluetooth 2.0, WiFi, 70MB internal memory, and an included 4GB microSD card. The Nokia 5530 XpressMusic Games edition can be had now in the US for $269.

Ready to get your game on with this one?
5530, 5530 xpressmusic, 5530 xpressmusic games edition, 5530Xpressmusic, edition, Games, Nokia 5530, nokia usa, NokiaUsa, U.S., XpressMusic