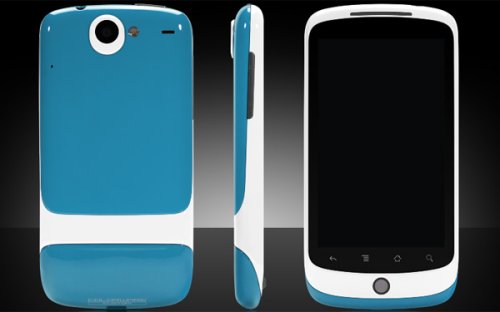 Colorware strikes yet another unsuspecting gadget. This time it's the Nexus One. Oh the humanity. That Nexus One above is sporting IE colors, but you can choose whatever you like.
Your Nexus One will take three weeks to undergo its transformation, like gadget moth to beautiful gadget butterfly, for $175 if you're supplying the phone or $800 for a brand new one. You are only limited by your imagination and your wallet.

Head on over to the site and pick your design.
colors, Colorware, design, Google, Nexus One