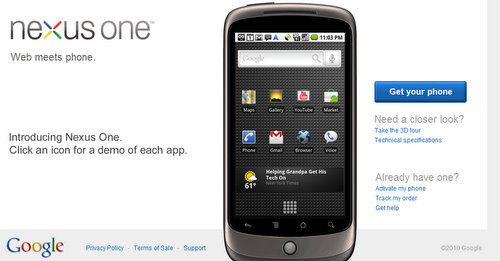 The Nexus One from Google is now official as Google has made their press announcement, as expected, that they are indeed launching their own mobile handset. The device is made by HTC and runs Google's own Android software.
With Android, the features of the system are very similar to the existing handsets running the software with a few additions to the apps and some additional voice control. Google bragged the handset itself is no heavier than a Swiss Army Knife and no thicker than a number 2 pencil.
The Nexus One is already available through Google's site at www.google.com/phone for $529 and very shortly will be available from T-Mobile as well with a 2-year contract for $179. Google said they will also have it through Verizon and Europe's Vodafone this Spring, but did not give exact dates or pricing.
Android, Google, News, Nexus One