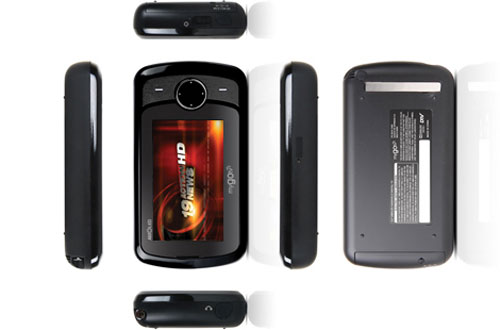 I can see the appeal of watching TV wherever you are. I have been bored more than once while waiting for an appointment or riding in a car and wished I had something to do. A company called IDTV has announced a new portable TV at CES that would do the trick.
The device is the MyGoTV and it has a 3.4-inch AMOLED screen that promises better viewing that LCD screens of similar size. The screen claims to be 1.5 times brighter than the average LCD. The little TV sells for $169 and has an AC and DC power adapter.
The battery pack is good for 2.5 hours of playback and the set supports closed captioning. The screen has a resolution of 480 x 272. It can pick up terrestrial ATSC and NTSC channels and includes a monopole DTV antenna.
MyGoTV, Portable TV