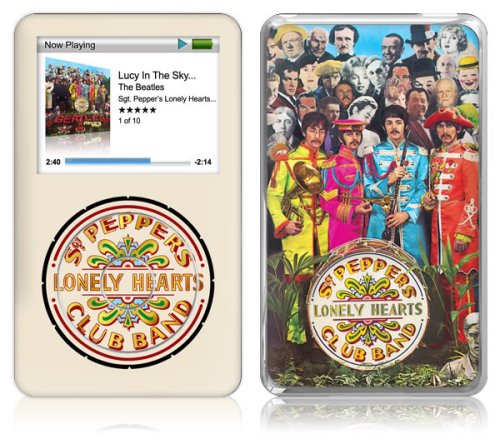 Beatles fans can now display their fandom on their laptops and cellphones proudly thanks to MusicSkins who have just launched a line of Beatles skins. Now you can dress up your cell phone, laptop, mp3 player or gaming device.
They offer custom fit skins for almost any popular device. Your choice of Abbey Road, Sgt. Pepper, Yellow Submarine, Let it Be, A Hard Days Night, Rubber Soul and more. It's a sticker with an adhesive that leaves no residue behind so it can be removed and reapplied many times.

My choice would have to be Sgt. Pepper's Lonely Hearts Club Band.
Beatles, cell phones, laptops, MusicSkins, skins