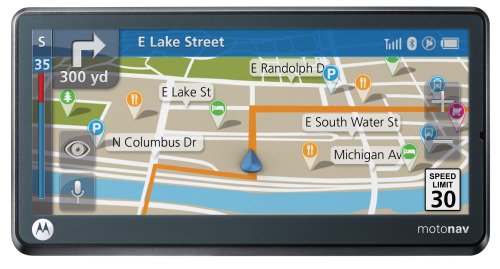 Motorola has announced two new GPS navigation devices, the TN700 and TN500. They are both "connected" devices, however you'll need to hook them up to a Bluetooth-enabled cellphone if you want to transfer data. The technology comes from Airbiquity and the Google Search capability augments the internal POI database.
The TN500 has a 4.3″ widescreen display with lane guidance, junction views and spoken street names, while the TN700 has a larger 5.1″ cinematic display along with other features found on the TN500, but adds real-time traffic with an optional dash cradle.

Nothing on price yet, but you can expect them to arrive in the first quarter of 2010.
Google search, GPS, Motorola, navigator, TN500, TN700