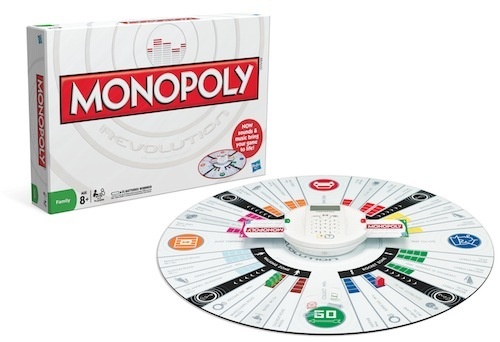 That is a weird sight. What you see above is a Monopoly board that looks nothing like a Monopoly board. For its 75th anniversary, Monopoly is trying something new. A circular board. Also digital currency. There is sure to be some controversy as some will love it and some will want to cling to the old game.
The change does make it easier to keep track of the cash, I like that. The circular board has to go though. Why not just make a kick-ass video game version and be done with it? What do you guys think? Do you like this one better? Or the old game?

Monopoly Revolution will arrive in the Fall for $35.
board, circular, Monopoly, Monopoly Revolution, round