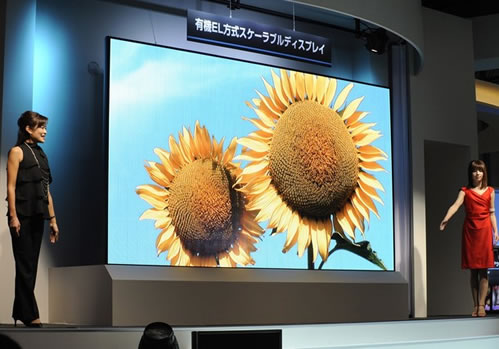 I would certainly like some OLED HDTV action in my living room. I would gladly give up my plasma TV that is several years old already for newer tech with a better picture. The bag thing about OLED sets right now is that they are crazy expensive and small.
Mitsubishi has pulled the wraps off a new prototype OLED display that fixes one problem with OLED displays and compounds another. The set fixes the size issue with 149-inches of OLED glory. The price of the screen would make my wallet cry I am sure.
The massive OLED display has a resolution of 1088 x 640 and a 3mm pixel pitch. The light output is 1500 cd/m2 making it much brighter than the average LCD screen. The big display was unveiled at the ISE-2010 show in Amsterdam.
Mitsubishi, OLED