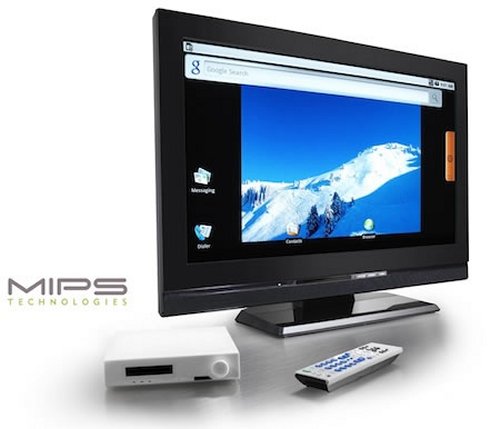 MIPS technologies has portted the Android Operating System to multimedia set-top boxes for your home. The goal is to make Android a viable platform for digital home devices such as Blu-ray Disc players, DTVs, VoIP solutions and of course the set-top box.
MIPS and the other companies involved will be demoing the new technology at CES and will showcase a netbook running on the Android platform as well as world's first social media center for Android-based embedded platforms. The goal is to optimize the platform for the best possible in-home usage. The mobile market is taken care of. We're talking full HD with multi-channel audio and enhanced user interfaces.

Are you ready for more Android at home?
Android, HD, Home, MIPS Technologies, set-top box