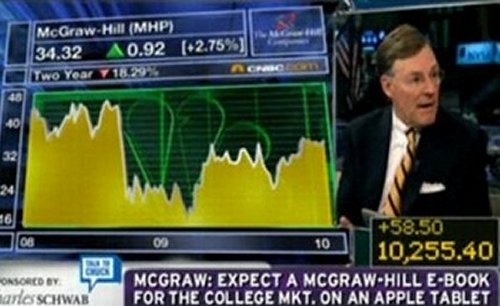 If anyone is likely to know about the Apple tablet, it would be Harold McGraw, CEO of McGraw-Hill, since they publish all kinds of books and you want stuff to read on that tablet, right? Makes sense. In an interview with CNBC, the McGrawster mentioned that the tablet will make an appearance at the upcoming event, which isn't news, but he did also mention that the OS used will be similar to the iPhone. But will it use the iPhone OS, or is it just loosely based on it?
Also, 95% of all the publishers eBooks are going to be available on the tablet, which makes for a great library of diverse content. There you have it. Confirmation from a dude who should know.

In case you were wondering, McGraw describes the tablet as "really terrific".
Apple Tablet, CEO, confirmed, leak, McGraw Hill, News