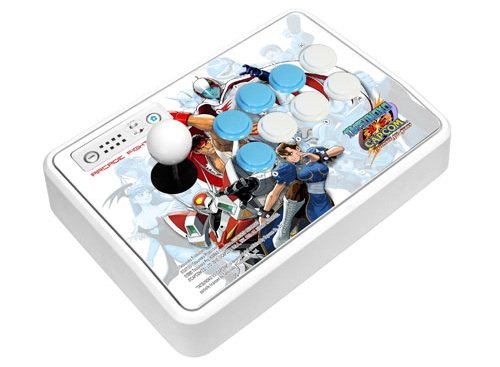 The Wii may not be super powerful and you don't necessarily think fighting games when you think of Nintendo's console, but the release of Tatsunoko Vs. Capcom hopes to change all that. Mad Catz's has a cool new Arcade FightStick to go with it.
Like other Mad Catz's fightsticks, this one is moddable and even has a few features that the Xbox 360 and PS3 versions lack, like a toggle switch that will let the arcade stick control either the d-pad of the classic controller or the left or right analog stick. That means you'll be able to use it with a bunch of Virtual Console titles. Awesome. Are you ready to fight?

It will cost you $80.
fight stick, Mad Catz, moddable, Tatsunoko Vs. Capcom, Wii