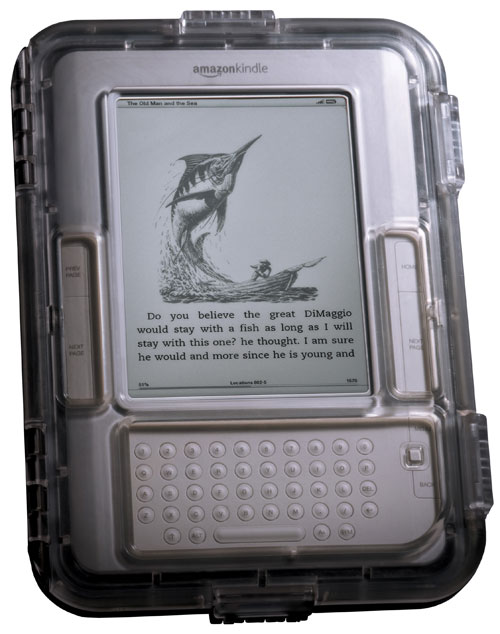 If you were one of the hoards of people who had an eReader on your Christmas list this year and receiver the Kindle, you may be looking to keep the device safe. We all know that water and electronics don't go together.
M-Edge has announced a new case for the kindle called the Guardian. The case is waterproof and even floats. The case is designed to float upright so you can read in the tub or pool with no hands. The design allows for complete use of the buttons on the Kindle.
The buttons are covered with a flexible material that blocks water. The case is a clamshell design with a dual hinge and is gasket sealed. The Guardian will protect the kindle to a depth of 1 meter. The case will ship this Spring at an unknown price.
kindle, M-Edge