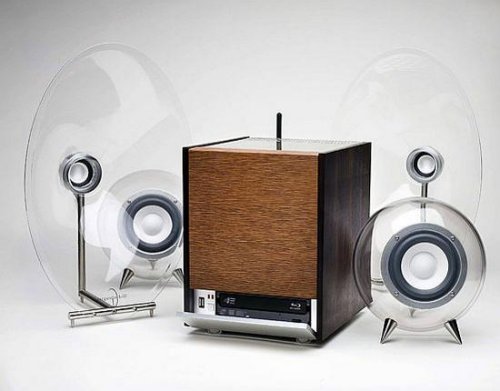 A luxury green HTPC. That's what we have here. A sexy one at that, what with its sexy styling and all. It comes from Seoul-based designer, Design Hara. It's green because it has a recyclable chassis, handcrafted cypress wood or rose wood side panels and a front cover made from natural sheep leather.
All of the internal parts are connected using bolts and nuts, which helps make the recyclable e-waste separation process much easier. This HTPC requires only 33% of the energy that its desktop equivalent uses. Some other specs include a Mini-ITX motherboard with HDMI and DVI outputs, an Intel Core 2 Duo processor, 4GB RAM and a 1TB hard drive.

It's a thing of beauty.
HTPC, Luxury green, pc, retro