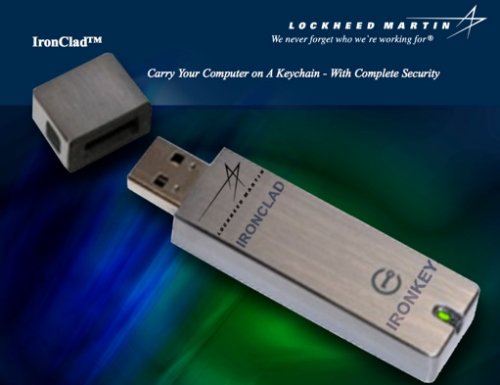 That's right. Lockheed Martin, the aircraft guys. The company ventures into unfamiliar territory with the Lockheed Martin flash drive, but the name alone assures you that this drive is quality all around. It can carry all of your computer data and allows you to use it on any external PC.
Some other features include 8GB of storage, 256 bit encryption, built-in virus protection and even some networking technology. Nothing on price yet, but soon government employees everywhere will be using them.

That's what I call a flash drive.
computer, flash drive, Lockheed Martin, Ultra Secure, USB