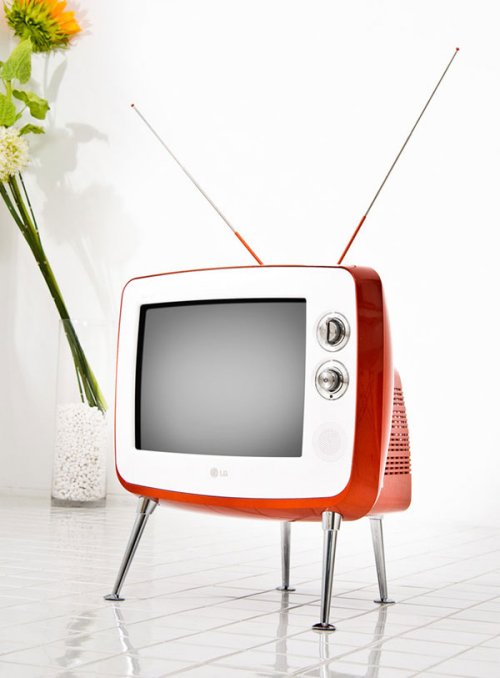 You won't have to enter the way-back machine to check out what 1960′s TVs looked like. Just check out LGs Serie 1 television. The Serie 1 uses not-quite-2010 CRT technology and a 4:3 aspect ratio and a 14-inch screen.
A digital tuner gives you all the channels (If you want black and white, just push a button) and composite video connectivity so you can hook up your old game console. Check out those chrome legs and screen dials.

Right now it's in Korea, where the LG Serie 1 sells for about £134 (or $216).
CRT TV, LG, retro, Serie 1