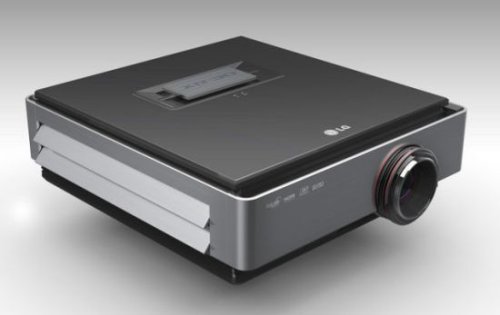 Recently Light Blue Optics unveiled a Holographic laser equipped Light Touch projector for interactive touchscreens images. Today LG has announced the CF3D, the world's first full HD, 3D Single Lens Type Projector.
It features a stunning brightness capability of 2,500 ANSI-lumens and a high contrast ratio of 7,000:1. The LG CF3D also sports TruMotion 120Hz for smoother image projection. The images projected out of the CF3D are said to have improved color quality and a more life-like appearance.

Nothing on price or availability yet.
3D, CF3D, full HD, LG, projector, worlds first