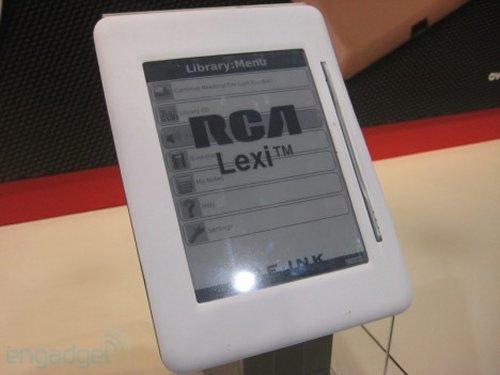 You'll notice that they called this one Lexi, not sexy. It is in no way sexy and could never be called sexy no matter how many beers you've downed while reading your favorite book. Lexi is from Audiovox/RCA, who showed her off at CES 2010.
She won't turn very many heads in the crowded e-book reader market. She features a 6-inch display, 800 x 600 resolution, 2GB internal memory, and a battery that will last up to 7000 page turns. We doubt that it will take on the Kindle or the Nook.

But we will find out for sure when she hits stores in May 2010 for $229.
Audiovox, e-book, Lexi, reader