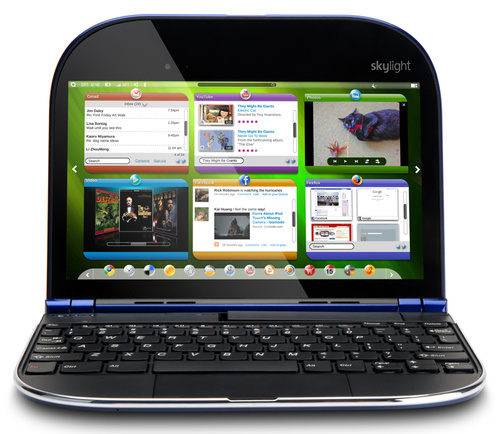 The Skylight is Lenovo's first ARM-based Snapdragon Smartbook. Qualcomm is providing its 1GHz Snapdragon chipset. It features a 10.1″ screen and will weigh less than two pounds. Lenovo says that it gets 10 hours-plus of active battery life as well.
Skylight will be paired with AT&T for 3G, along with its own built-in Wi-Fi. Some other features include a full keyboard and a custom interface that uses "web gadgets" for direct access to popular services like Gmail and Facebook.

Look for Skylight to be available in the US in April for $499 with no contract. There may be a subsidy to go along with a two-year AT&T data plan.
arm, Lenovo, Skylight, smartbook, Snapdragon