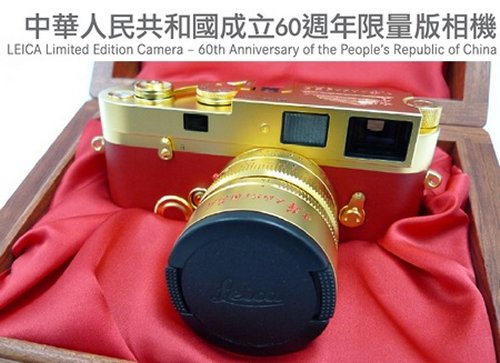 2009 marked the 60th anniversary of the People's Republic of China and so Leica has a little gift to commemorate the event. The MP Golden Camera Limited Edition. The camera comes with a Leica Summilux-M 50mm f/1.4 Gold lens.
In fact both the camera and lens are coated in 24k gold, and the body is dressed in Leica Red Box calf leather. Only 60 of these will be available, so if you want one you better hurry.

Serial numbers will go from 1949 to 2009. It also comes in a luxury wood box. It will cost you about $29,284, and will be sold only in China.
china, Leica, limited edition, MP Golden Camera