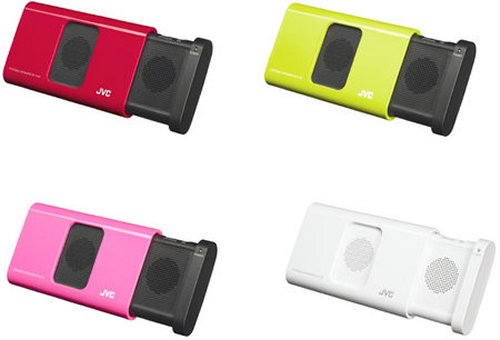 We first told you about these speakers back in September, but since everyone else is all gaga over them we thought we would remind you. JVC's nano colored SP-A130 speakers are compatible with the nanos in size as well as color.
Just slide the cover out and you've got yourself a portable speaker with a 3.5mm input to connect it to your nano or other compatible portable media player. It's powered by AA batteries and will be available this March for $29.95.

It matches your Nano at least, even if you have to stock up on AA's.
iPod Nano, JVC, portable speakers, SP-A130