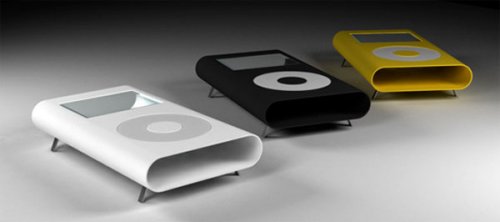 Looking for something a little different to jazz up your living room? iTables ought to do just that. These iPod-shaped tables are designed by Italian artist Mirko Ginepro for Milan Design Week. iTables are all custom made to order.
Just like a real iPod there is even storage inside for books, magazines, whatever. Your guests will think you are making a real art statement if you lay out all of your Apple gear on the table.

Just like a real Apple product, these are overpriced and short on capacity. If interested, you can contact the company directly for more details.
Apple, Furniture, iPod, iTables, modern, tables