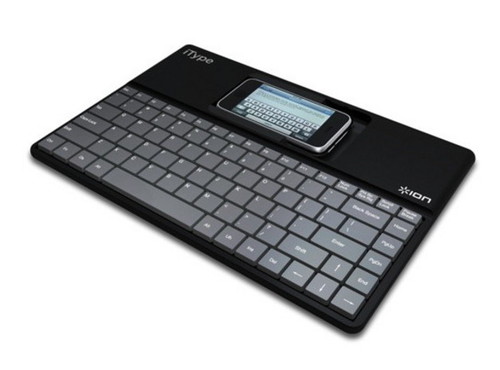 Now here's how you turn your iPhone into a PC. Ion has two prototype full-size keyboards for the Apple iPhone. As you can see you just dock your iPhone in and type away.
One of the prototypes uses flat, MacBook-style keys, and the other uses standard PC keyboard keys. It's called the iType. The keyboard has its own battery, which can also charge the iPhone. I guess it's a good idea if you are at home with a million emails to sort through.

It just needs a pull out screen to make the iPhone a portable desktop PC.
Dock, ION, iPhone, keyboard, QWERTY